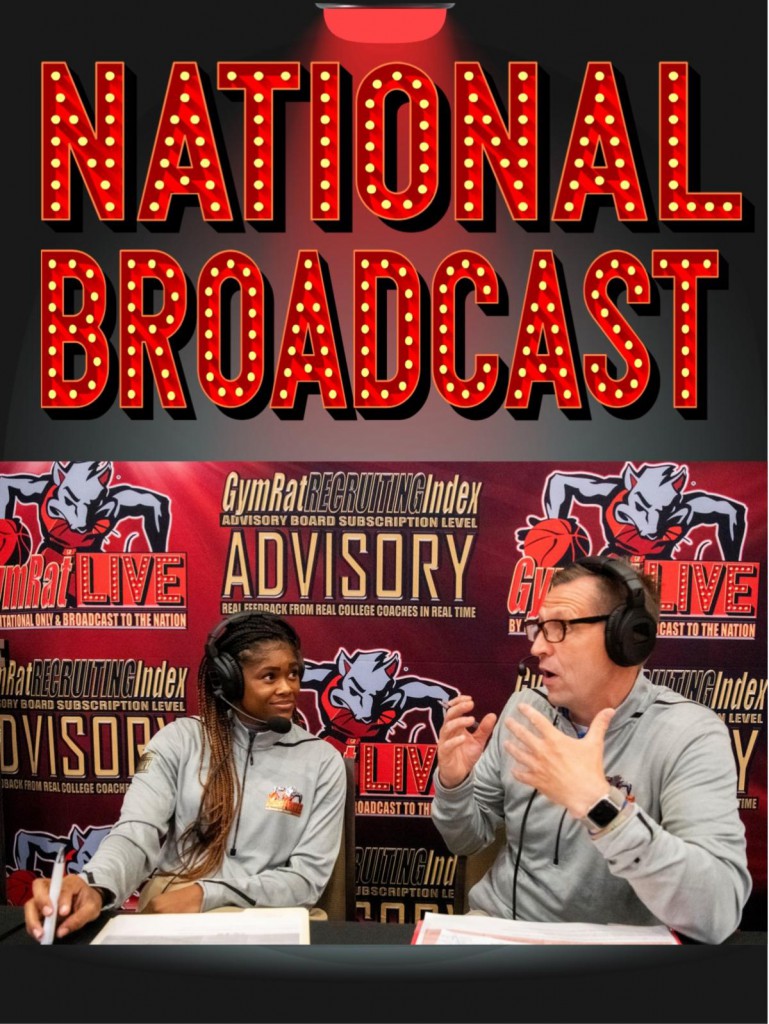 GymRat LIVE is the GREATEST SHOW IN GRASSROOTS BASKETBALL! 
BY INVITATION-ONLY, GymRat LIVE features all head-to-head, sneaker company vs. sneaker company, Alpha v. Alpha match-ups that are professionally broadcast to the nation and around the world making GymRat LIVE
LIKE NOTHING ELSE IN THE HISTORY OF GRASSROOTS BASKETBALL!
 On May 14-15 EYBL powerhouses
(BABC, City Rocks, Expressions, New Heights Lightning, NY Rens, PSA Cardinals, Team Durant, Team Final, Team Melo, and UPlay Canada)
will battle
UAA representative Canada Elite
and 3SSB competitors
K-Low Elite, Brookwood Elite, and RIVALS
at the brand new Impact Athletic Center in Albany, NY.
Full Game Schedules can be found by CLICKING HERE.
To purchase the $299 GymRat LIVE Digital Recruiting Package:
Once on the site, GET ACCESS LINK for the event that you would like to view and follow the prompts on the screen.

IT'S THAT EASY.

Once you complete the purchase, a receipt will be emailed to you.
If you have any issues or require any assistance, please contact our event office at 1-888-7-GYMRAT (1-888-749-6728)
PLEASE NOTE: This purchase option will end at 11:59 PM on FRIDAY, MAY 13th. You MUST use your university-issued email address when purchasing the digital coaches packet. Those WITHOUT an email address associated with an NCAA program will be prohibited from purchasing the package.
The $299 Digital College Coaches Packet includes:
The ability to watch the professionally broadcast GymRat LIVE event in real time….without the expense of travel, rental cars, and hotels.
Ability to watch playback of all GymRat LIVE games ON DEMAND
All GymRat LIVE games will be archived and available to replay on demand at any time
Digital roster packet