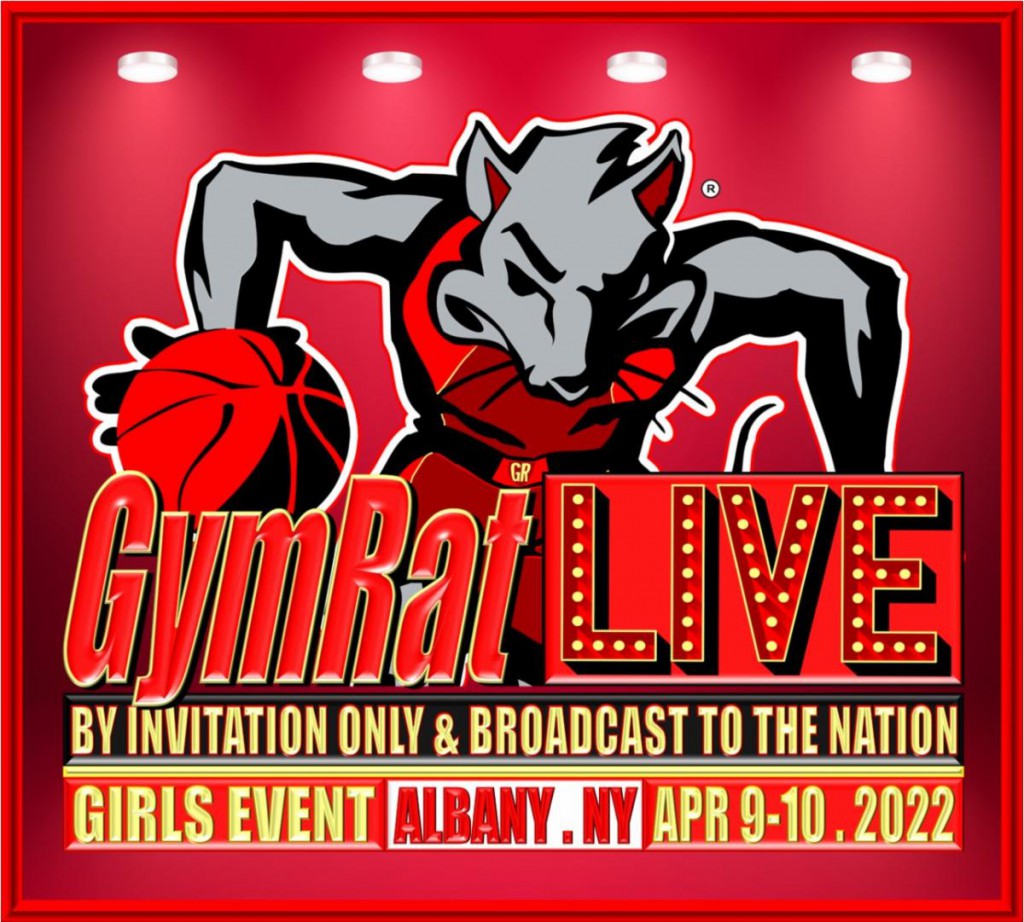 GymRat LIVE is the best digital viewing experience of any grassroots basketball event anywhere on the planet. The GymRat LIVE broadcast-quality game film will be the best game film available to any player, coach, or recruiter in the nation. Click here or the images below to view a clip of last year's GIRLS GymRat LIVE event and see why NOTHING LIKE GymRat LIVE HAS EVER TAKEN PLACE IN THE HISTORY OF GRASSROOTS BASKETBALL.
COLLEGE COACHES wishing to access the broadcast and/or attend GymRat LIVE in person, should CLICK HERE or on the GymRat RECRUITING Index logo above for details.
DIGITAL GENERAL ADMISSION: 
The $99 General Admission broadcast package allows the purchaser to view all broadcast and streamed games of the GymRat LIVE in real-time AS WELL AS having archived access to all games. The Digital General Admissions package does not include the digital roster information and full RECRUITING Index features available in the College Coaches broadcast package. 
CLICK HERE
 or on ACCESS THE BROADCAST button above in order to purchase the Digital General Admission package.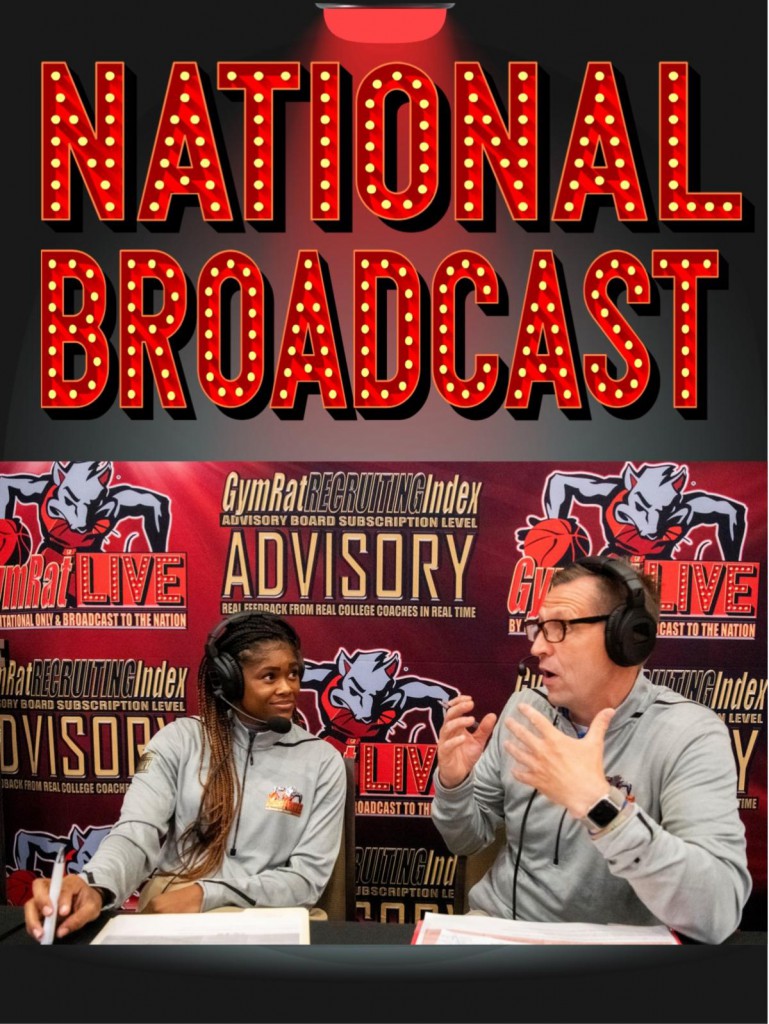 GymRat LIVE is the GREATEST SHOW IN GRASSROOTS BASKETBALL! The GymRat LIVE field includes representatives of NIKE's EYBL, the Under Armour Association and Adidas' 3 Stripe Select Basketball Circuit, as well as the highest level independent programs in the nation going head to head under one of the brightest spotlight's ever to shine on the grassroots basketball landscape. Created as a complimentary addition to the legendary GymRat CHALLENGE events that have been the proving ground for today and tomorrow's NCAA, NBA, and WNBA stars since 1998,
 BY INVITATION-ONLY, GymRat LIVE pits 30 of North America's TOP grassroots basketball teams in head-to-head, ALPHA vs. ALPHA match-ups that are displayed across the country and around the world in a FULL BROADCAST PRODUCTION
.
GymRat LIVE is NOT a live "stream" with a teenager holding an iPAD at half-court while every viewer squints to see jersey numbers and hopes that the iPAD operator remembers to move their lens. GymRat LIVE IS an ESPN-quality full broadcast production with multiple professionally operated cameras on every court, replay cameras, color and play-by-play commentators, as well as full technical and graphics staffs.